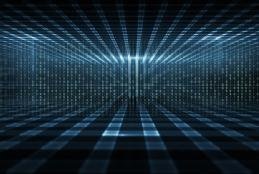 BACKGROUND IMAGE: Pobytov/iStock
Hyper-converged infrastructure has been dangled in front of IT departments like a fishing lure, but not every shop should bite.
It can be tempting to get swept up in the benefits of HCI: It's easy to buy, set up and run; shops can change its function through software tweaks; and it's scalable. But jumping into the hyper-converged infrastructure market without thinking is a potentially dangerous and costly mistake. There are drawbacks to the technology, too.
For example, businesses considering a hyper-converged infrastructure systems deployment must determine what will happen to the older hardware that HCI will replace. It's important to establish whether ripping out the old to make way for the new is viable from a cost perspective. Companies that use hardware with several years left on its lifecycle might choose to wait before making the leap to the hyper-converged infrastructure market.
Another key consideration is what workloads the new stack will run. Many hyper-converged infrastructure systems are built to support virtual desktop infrastructure (VDI), but shops with zero virtualization experience should be careful not to get in over their heads. And VDI deployments can fail for many reasons.
Hyper-converged infrastructure systems are also great for supporting tier-one applications, but any app with unbalanced needs isn't a good fit. Running a storage-heavy app wastes the remaining resources, which wastes money.
Company size is another indicator of whether the hyper-converged infrastructure market is a good fit. Hyper-convergence is a no-brainer in some big companies that must scale at a moment's notice. But smaller companies might not be able to find an HCI platform that comes in a small enough configuration. And some small companies might want to stand up VDI, but they may never support enough virtual machines to justify the cost of a shiny new HCI system.