Meet the Editors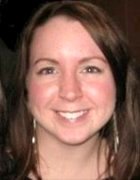 Erin Sullivan Associate Site Editor esullivan@techtarget.com
Erin joined the Storage media group in August 2014 as an assistant site editor. She was previously a member of TechTarget's editorial events team, where she spent a year working extensively with expert speakers and assisted in operations for seminar, dinner and conference events. Erin is a graduate of Assumption College with a degree in writing and mass communications. Along with completing internships at The Journal Tribune and Rachael Ray, Erin was editor-in-chief of Assumption's newspaper, Le Provocateur.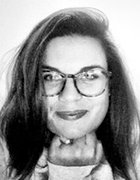 Gabriella Frick Associate Site Editor gfrick@techtarget.com
Gabriella joined TechTarget's Storage Media Group as associate site editor in September 2018. Previously in her career, she was a writer, proofreader and copy editor in the magazine, textbook and book publishing industries. Gabriella has a Bachelor of Arts in English from the University of Florida and a Master of Arts in Publishing and Writing from Emerson College.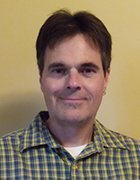 Garry Kranz Senior News Writer gkranz@techtarget.com
Before joining the Storage media group, Garry spent more than 13 years as a freelance business and technology writer, including 10 years as a contributor to TechTarget. Garry's work has appeared on SearchNetworking, SearchSecurity, SearchMicroservices and other TechTarget sites. Prior to freelancing, he was a staff editor at Digital Business and managing editor of Richmond Ventures magazine. A New York native, Garry now lives in Richmond, Virginia.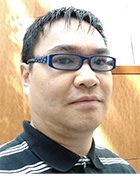 Johnny Yu News Writer jyu@techtarget.com
Johnny Yu covers news stories for SearchDataBackup and SearchDisasterRecovery in TechTarget's Storage media group. Before joining TechTarget in June 2018, he previously wrote for USA Today's consumer product review site, Reviewed.com.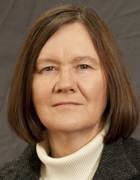 Carol Sliwa Senior Writer csliwa@techtarget.com
Carol Sliwa joined SearchStorage in 2008 and has more than 15 years of experience in technology journalism. She started as a senior writer at NetworkWorld and transferred to another IDG publication, Computerworld, where she was a senior editor and then a national correspondent. Carol has received national and regional writing awards from the American Society of Business Publication Editors. Prior to her work in the tech sector, Carol covered government and politics as the Boston-based State House Bureau Chief for The Berkshire Eagle.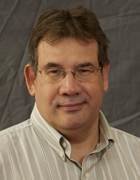 Dave Raffo Editorial Director draffo@techtarget.com
Dave joined SearchStorage in 2007 after spending three-and-a-half years covering storage for Byte and Switch. As editorial director of the Storage media group, he leads TechTarget's coverage of storage, data protection and hyper-convergence. Dave also worked as managing editor of EdTech Magazine, as features and new products editor at Windows Magazine, and technology editor at e-learning company WatchIT. Before turning to technology, he was an editor and sports reporter for United Press International in New York for 12 years. A New Jersey native, Dave currently lives in northern Virginia.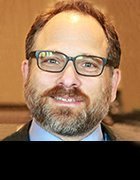 James Miller Executive Editor jmiller@techtarget.com
James is a writer and editor with extensive experience creating and developing magazine and online content. He's currently the executive editor of the Storage media group at TechTarget.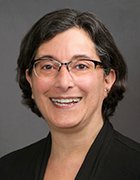 Stacey Peterson Managing Editor speterson@techtarget.com
Stacey Peterson joined TechTarget's Storage media group in May 2017. She previously spent nearly two decades as an editor for journalism publications. Stacey was a managing editor and executive editor at InformationWeek from 1999 through 2013, and then served as executive editor in the content publishing group at UBM Americas. Stacey has a bachelor of philosophy degree from Miami University in Ohio and a Master of Arts from Johns Hopkins University School of Advanced international Studies in Washington, D.C. She is based in Oxford, Ohio.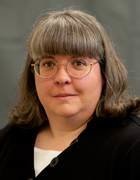 Kim Hefner Senior Editor, Content Strategy khefner@techtarget.com
Kim is the senior editor, content strategy for TechTarget's Storage media group. Prior to that, she was the senior managing editor for SearchStorage, SearchCloudStorage and Storage magazine. Before joining TechTarget in 2004, she was the executive managing editor at Application Development Trends magazine, Java Report and The Journal of Object-Oriented Programming. Kim has also held a variety of positions at The Sentry Group, including executive managing editor of the research group and copy editor at Software magazine. She has worked in the high-tech publishing industry for almost 30 years and is a graduate of Boston University.