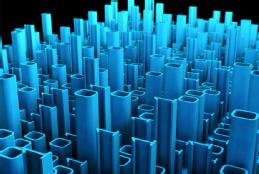 BACKGROUND IMAGE: leszekglasner/Fotolia
E-Handbook:
A converged infrastructure strategy requires a when as well as a why
Article 3 of 4
Q
How does converged infrastructure management affect IT?
Converged infrastructures eliminate technology silos in the data center. But organizational silos also need to be broken down to realize the technology's benefits.
A feature of successful converged and hyper-converged infrastructure deployments is the dissolution of organizational...
Continue Reading This Article
Enjoy this article as well as all of our content, including E-Guides, news, tips and more.
silos. The key to achieving this is cooperation between the storage, server, networking and virtualization teams. Without an effective converged infrastructure management approach, the IT team risks organizational silos that will prevent all the benefits of the technology from being realized.
Converged infrastructures combine the sales process for storage, servers, networking and perhaps all or part of the software stack.
Hyper-convergence offers a unified storage and compute product that eliminates the need for a separate storage network, as well as the requirements for many complex storage management activities. Some storage teams may be concerned that their empire will erode when a hyper-converged infrastructure replaces legacy silos. But simplicity is coming to most midrange storage arrays. The skill set required to manage a medium-sized SAN 10 years ago was far greater than what is required now -- hyper-converged infrastructure is just a symptom of the changes underway in the storage industry.
Converged infrastructure management brings many of the same benefits and challenges as hyper-convergence. It also integrates the technology into the existing environment. Whether hyper-convergence or convergence is used for a single project, a lifecycle phase or as an infrastructure replacement, there will be a period of time when converged infrastructure and legacy architectures must coexist. Migrating virtual machines between hyper-converged infrastructure and the existing architecture can be a challenge regardless of the business driver.
Converged systems include more than just compute and storage -- backup, replication and data services that are often the domain of other teams are also included. The data protection features of a hyper-converged architecture are typically simpler to operate than those in the previous backup and disaster recovery systems. Once again, the existing teams' specialized skill set becomes less valuable when a hyper-converged system is deployed.
The challenge with converged infrastructure management is not the technology, but dealing with the human side of the issue. Having the same manager means employees have similar priorities. Having separate storage, networking, server and virtualization teams introduces the potential for conflict between teams. The closer these teams can work together, the easier conflicts can be resolved.
One of the most important enablers for the breakdown of silos and efficient converged infrastructure management is executive sponsorship. Managers who oversee multiple infrastructure silos must direct the owners of the individual silos to enable rather than inhibit the deployment of hyper-converged architecture. Ideally, the silos would be realigned to the new hyper-converged infrastructure, but, at a minimum, it should be clear that senior management will not tolerate interference.
Dig Deeper on Converged Infrastructure Management
Preconfigured hyper-converged appliances aren't your only option anymore. Software-only and build-your-own hyper-converged infrastructure have unique... Continue Reading
Admins can use vSphere permissions to assign VM controls to different IT groups within their enterprise. Follow the networking example below to get ... Continue Reading
Admins can define vSphere roles to manage user access and control over virtualized platforms. So what are some tips to start that process? Continue Reading
Have a question for an expert?
Please add a title for your question
Get answers from a TechTarget expert on whatever's puzzling you.