Q
Evaluate
Weigh the pros and cons of technologies, products and projects you are considering.
Which Windows Server deployment features work best with HCI?
There are features in Windows Server 2016 that are specific to hyper-converged infrastructure, but many of the more basic functions also can be used to customize and improve HCI.
Microsoft Windows Server 2016 includes new features that allow IT departments to set up a software-defined hyper-converged...
Continue Reading This Article
Enjoy this article as well as all of our content, including E-Guides, news, tips and more.
infrastructure.
Microsoft provides several options for managing a hyper-converged infrastructure environment for IT administrators that choose the HCI path via a Windows Server deployment. For example, admins can use PowerShell to deploy and maintain the HCI components. This includes the PowerShell Desired State Configuration management platform built into Windows. Other options include System Center Virtual Machine Manager, which is part of the System Center suite, and Microsoft Project Honolulu, a browser-based management tool that can be deployed on premises.
IT teams implementing HCI in a Windows Server deployment can also deploy guarded fabrics and shielded virtual machines (VMs) to protect workloads against theft, inspection, tampering and other risks. These features rely on the Host Guardian Service (HGS), a server role that ensures Hyper-V hosts are known entities and running trusted software. When configuring HGS, administrators must choose from one of two attestation modes: Active Directory-based and Trusted Platform Module-based, which has far more rigorous requirements.
When configuring Storage Spaces Direct in a Windows Server deployment, administrators should create volumes for holding workload files, including the VHD or VHDX files used for the VMs. The volumes provide the structure necessary to support fault tolerance and scalability. Microsoft recommends administrators use the Resilient File System for the volumes because it can help accelerate performance and protect against data corruption.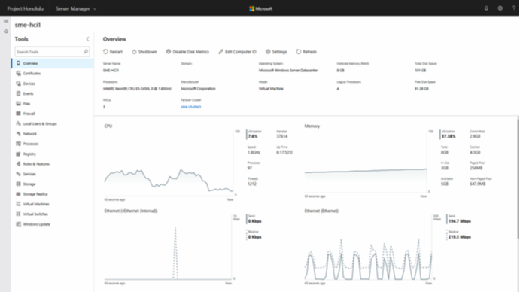 Network Controller is at the heart of the software-defined networking (SDN) system in Windows Server and provides a centralized interface for configuring, managing and monitoring physical and virtual network resources. Network Controller also allows IT teams to automate network-related administrative tasks.
Administrators can also implement one of the many other SDN features available in a Windows Server deployment. For example, they can use Datacenter Firewall to apply firewall policies to virtual networks, or they can implement Software Load Balancing to achieve higher availability and scalability.
Dig Deeper on Hyper-Converged Infrastructure Systems
In some cases, IT pros should disable Windows 10 updates to gain control over the process. They can use methods such as editing group policies and ... Continue Reading
As part of a larger security strategy, watermarking virtual desktops can help IT discourage data leakage by adding user-specific text to each desktop. Continue Reading
When picking an application virtualization tool, IT pros must understand the app types they are dealing with, determine their security needs and more. Continue Reading
Have a question for an expert?
Please add a title for your question
Get answers from a TechTarget expert on whatever's puzzling you.