Share this item with your network:
Managing and protecting all enterprise data

Fotolia
IT pros like simplicity, savings of hyper-converged products
Capacity, scalability, ease of use and pricing push enterprises toward hyper-converged platforms to meet their compute, networking and storage needs.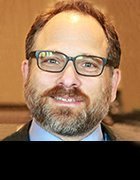 By
The ability to buy storage, compute and virtualization in a single platform -- known as hyper-convergence -- is gaining popularity with data center buyers used to buying those technologies separately and on different lifecycles.
According to TechTarget Research, speed, simplicity and savings are high on the list of reasons for giving hyper-converged infrastructure (HCI) a try. Specifically, survey respondents listed easier purchasing, deployment time, simplified infrastructure, savings because of integration, consolidated management and reduction in tech support headaches due to buying from a single vendor as the top reasons for buying hyper-converged products.
The market
IDC recently reported the hyper-converged products market grew 65% year-over-year during the first quarter of 2017. With sales of $665 million, HCI accounted for nearly a quarter of the overall converged infrastructure market.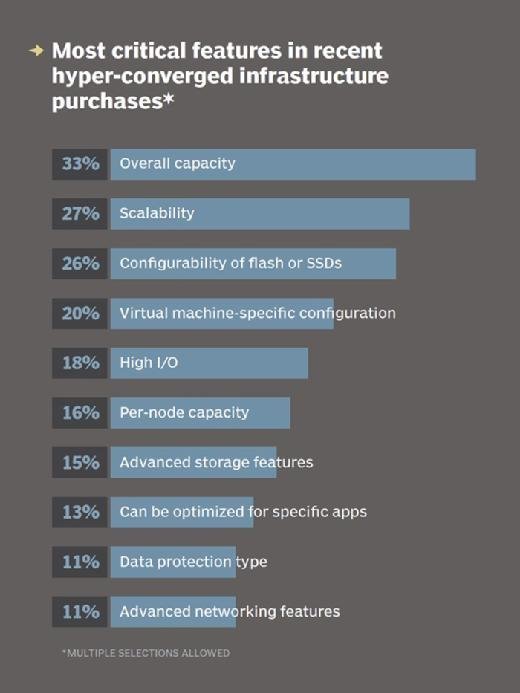 The latest TechTarget Research survey ranked Nutanix (20%) and Dell EMC (15%) as the top HCI vendors chosen by companies that made an HCI purchase in the past year. Hewlett Packard Enterprise (14.6%), SimpliVity (4.9%) and Supermicro (4.9%) rounded out the top five. We'll be watching to see if Hewlett Packard Enterprise's 2017 acquisition of SimpliVity can push it to a higher market share.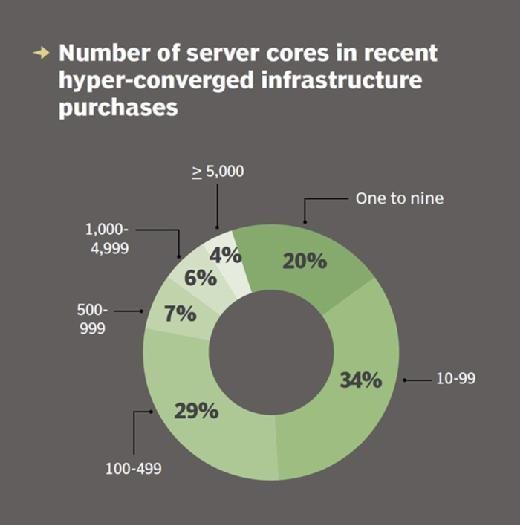 Sixty percent of respondents either didn't get or weren't sure if they got a discount on their HCI purchase. The remainder did get a discount. The sweet spot for discounts was from 10% to 24%, with a fifth of hyper-converged products buyers receiving an HCI price break in that range. Besides discounts, vendors also provided professional services, creative payment terms, an extra year of maintenance and enhanced service levels.
Features
Six percent of enterprises already have HCI installed, and 9% said they plan to buy a hyper-converged system in the next year for primary storage and other purposes.
For those that already have hyper-converged products, the most attractive features were capacity; scalability; flash configurability for persistent storage and cache; virtual machine-specific configurations, such as no LUNs; high I/O; and per-node capacity. Advanced storage features, such as deduplication and compression; optimization for specific application scenarios; advanced networking features, quality of service, for example; and data protection, including striping, mirroring and erasure coding, completed the top 10. The number of processors and maximum memory per server node, automated fault isolation and recovery, and file or block support, while not as sought after as other features, were nonetheless important to some buyers.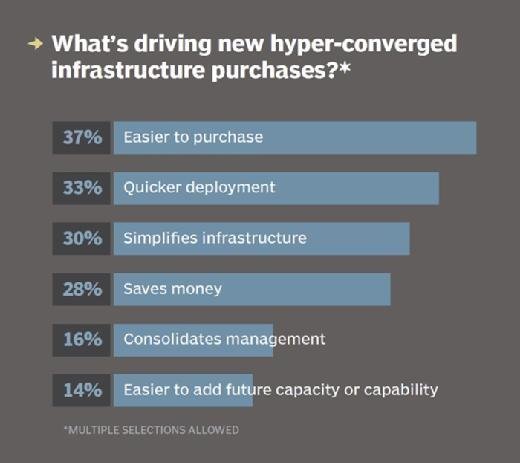 HCI has graduated from its early days as mainly an architecture for virtual desktop infrastructure and remote offices. Nine percent of the recent HCI customers bought as much as 9 petabytes of capacity, 4% purchased 10 PB or more and another 5% bought from 750 TB to 999 TB. Seventeen percent installed 200 TB to 749 TB of hyper-converged storage. On the bottom range, 20% purchased 10 TB to 49 TB, and 18% bought less than 10 TB.
Hyper-converged horsepower
Total number of server cores is an essential factor for performance with hyper-converged infrastructure. Twenty percent of organizations started with nine or fewer cores, while a significant percentage went with 10 to 99 cores (34%) or 100 to 499 cores (29%) upon initial HCI adoption. The rest (17%) went for 500 or more cores.
They will use all that horsepower and aforementioned storage capacity to deploy, run and support any number of essential applications and services. Most notably, 56% will use their hyper-converged systems for virtual desktop infrastructure purposes, 46% for proprietary applications developed in-house, 37% for business intelligence and analytics and 35% for enterprise resource planning.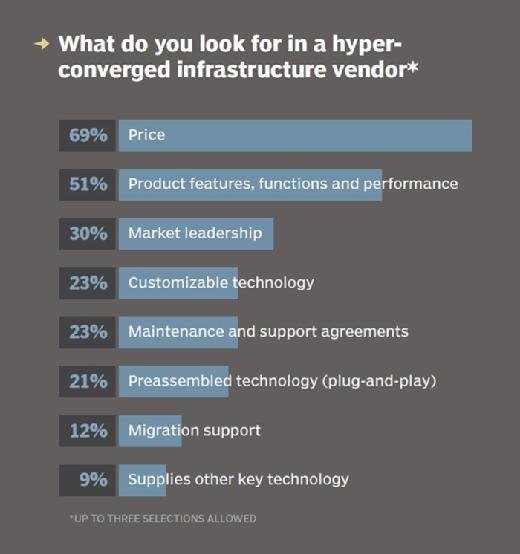 For now, buyers of hyper-converged products are easing the technology into their data centers. Close to a third said they would replace less than 24% of their storage capacity with HCI and a quarter said they would replace from 25% to 49% of their infrastructure. Another 14% said they weren't sure yet, and the remaining third or so were split fairly evenly between either replacing half to three-quarters of their data center infrastructure with HCI or replacing 75% or more of it.
Dig Deeper on Hyper-Converged Infrastructure Systems