Share this item with your network:
Managing and protecting all enterprise data

Ready for hyper-converged infrastructure appliances?
The storage piece of the HCI market is complex and confusing. Know the most important features to consider as you evaluate your options.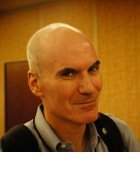 By
The proliferation of hyper-converged storage vendors, products and claims has made it difficult for IT shops to discern a proper fit for their organization. Some vendors gloss over performance and potentially increase the risk of storage chokepoints, while others myopically focus on performance and ignore server resource-intensive services, such as data reduction or protection.
It's important to address performance, storage networking, data reduction, data protection, security, scalability, hardware requirements and other issues before committing to hyper-converged infrastructure (HCI). And make no mistake, it is a big commitment.
Hyper-converged infrastructure appliances deliver easy-to-use, turnkey systems built on commercial, off-the-shelf white box servers and software-defined storage, compute and networking. The hardware consists mainly of x86 CPUs with hard disk or solid-state drives for storage and network interface cards (NICs). Networking for hyper-converged infrastructure appliances is usually a virtual top-of-rack or leaf switch. Virtualization is a key part of all HCI, including hypervisors and built-in containers.
In this article, we focus on hyper-converged storage -- the software-defined storage inside HCI -- and how that works with other pieces of the infrastructure.
Dig Deeper on Hyper-Converged Vendors and Products