Share this item with your network:
Managing and protecting all enterprise data

carloscastilla - Fotolia
Hyper-converged appliances become hyper-consolidated
IBM mainframe shows path hyper-converged market is taking toward more manageable and cost-efficient hyper-consolidated IT infrastructure.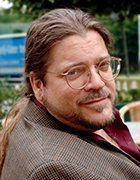 By
Many recent conversations with IT folks confirm and reinforce the trend away from the industry darling "hyper-converged infrastructure" (and, by extension, hyper-converged appliances) meme of the past 18 months or so toward something best described as "hyper-consolidation." A friend of mine in Frankfurt, Germany -- Christian Marczinke, vice president of solution architecture at DataCore Software -- coined the term (to give credit where credit is due). But I first heard about hyper-consolidation when I interviewed IBM executives at the IBM InterConnect 2016 conference in Las Vegas in February.
Dig Deeper on Hyper-Converged Infrastructure Systems