Share this item with your network:
Managing and protecting all enterprise data

FotolEdhar - Fotolia
Hyper-converged vendors offer new use cases, products
Hyper-converged market systems show they are ready to branch out beyond primary storage applications. In fact, it's happening now.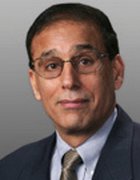 By
You know a tech has gone mainstream when its product category starts to split along four lines. That's the case with hyper-convergence and is evidence that it's gaining strength and acceptance. The hyper-converged market represents approximately $1B in sales and is expected to grow in excess of 50% compound annual growth rate over the next three years.
Hyper-convergence emerged as an alternative to building an IT infrastructure in layers. Instead of buying compute, storage and other infrastructure elements separately, vendors like Nutanix and SimpliVity tightly integrated them in a scale-out architecture. Compared to converged products, such as HPE ConvergedSystem, NetApp FlexPod and VCE, deployment and management was much easier, Capex was lower by a factor of four and scaling was trivial.
But hyper-convergence is about more than tight integration of compute and storage. It's about support of multiple hypervisors, virtualization operations, true application mobility across hypervisors, capacity planning across the infrastructure, integrated end-to-end data center management and so on. Cloud integration is becoming another distinguishing feature, with an ultimate vision of replacing entire infrastructures with a new web-scale hyper-converged architecture.
The hyper-converged market is splitting along four lines:
Primary storage
Primary plus secondary storage
Secondary storage only
Edge applications and storage
Dig Deeper on Converged Infrastructure Management