Share this item with your network:
Managing and protecting all enterprise data

IT storage administrator sees more business than bytes
The days of the storage guru may be winding down, and yet, while some storage skills have become obsolete, the storage administrator is no less important to bottom line.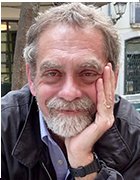 By
Bob Dylan memorably intoned, "You don't need a weatherman to know which way the wind blows," pointing out that some shifts in the nature of things are easy to discern, if not so easy to accept.
Similarly, a veteran IT storage administrator doesn't need a weatherman to tell that the climate for storage in the data center has certainly changed over the past few years. And whether that change is a warming up or cooling down, the tinkering with the IT thermostat is having a chilling effect on some storage jockeys.
But it's hardly the onset of a storage ice age. It's more like a changing of the seasons.
Hyper-converged, software-defined, cloud, virtual: These aren't just buzzwords; they're where storage has gone and is heading. It's hardly news that the days of the storage guru are winding down -- at least in some respects. Storage has gotten smarter, easier to use and a lot less complicated. And there's nothing wrong with that.
As much as you might've reveled in LUN configuration as some arcane art, fess up; it really wasn't ever fun. If you never diddle around with a LUN again, will it really matter all that much? Likewise, those good old days of watching database administrators sweat for a week or so while you carved out and provisioned some capacity for their apps are gone. So long!
Chin up, you're not extinct
Hyper-converged is the poster child technology illustrating how so many of the old familiar lines that defined IT roles are blurring. Roles are merging, and specialization may seem passé. The virtual machine admin now handles storage, server staffers are using software to cobble together networks and the storage team is learning all about PCI slots and CPU cores.
If you're responsible for storage, you're going to be in the thick of things for some time.
It's IT turned upside down.
Or maybe it's just a different way of doing IT? But no matter how cloudy or virtualized data centers get, there are some immutable -- at least for now -- laws of physics that declare that data, if you ever want to see it again, must have a place to live.
Storage isn't going away. Neither are the IT storage administrators who know, understand and can make the best use of it. That's you. If you're responsible for storage, you're going to be in the thick of things for some time. So you can forget about being replaced by a cloud or whatever.
Get serious, the IT storage administrator job is changing
Manual chores that were once the lot of the storage administrator, like creating LUNs, might be gone, but you still must know the best type of storage for the various types of data your company needs to store. That part of the process is pretty close to business as usual, although your choices now range from spinning disk to hybrid arrays to all-flash arrays to hyper-converged systems to … You get the picture. You'll need the same smarts to get that data stored right, but you'll be working with a new set of options.
Those kinds of changes are more like adjustments than abrupt shifts in responsibilities or skills.
Business as usual is business
More and more, storage is being called on to play a key role in business decisions: Storage is becoming strategic.
Just look at some of the critical issues facing IT these days:
Ransomware is all over the news; it has laid waste to critical data resources in schools, hospitals, government offices, businesses and just about everywhere else. Security vendors struggle to keep up with new strains of these viruses and typically do a good job of protecting data. But all too often, the insidious software slips through security measures and does its dastardly deed on your data. While prevention is still the focus, in the past year, attention has shifted to ransomware recovery; if you can't stop it, how can you get your company back on its feet fastest? As an IT storage administrator, you know how to do that. It's called disaster recovery, and you've been refining those systems for years.

A recent survey commissioned by Bluelock, a provider of disaster recovery as a service, found that IT managers were most concerned about preventing ransomware attacks and less prepared to deal with them when they do occur. And the threats to the business they cited as top of mind were serious indeed: loss of customer confidence (64% reported this concern), loss of sensitive data (49%) and breach of a customer contract or the threat of regulatory fines (35%). Those are all about the business's bucks, not just its bit and bytes.

GDPR, the European Union's General Data Protection Regulation, is another example of how business initiatives will drive -- and are driven by -- storage. With billions of pieces of personal information stored on systems around the globe, it will take some serious storage and data management skills to ensure that a company complies effectively and avoids those multimillion-dollar penalties for noncompliance.
Backup apps have evolved into management systems that do far more than copy data from here to there. Enterprise backup software isn't just about data protection anymore, but has a growing emphasis on data management and data availability. These platforms routinely offer functionality such as file sync and share, copy data management for big data analysis or development and testing, active archive and so forth. And just like that, backup admins have become data management specialists.
Closer to the bottom line
All of this means an IT storage administrator must focus less on the care and feeding of a bunch of flash drives or spinning disks and set their sights on the company's business requirements. It's an opportunity to apply your storage skills, play an active role in business planning, and help develop strategies that promote business initiatives.
Dig Deeper on Hyper-Converged Infrastructure Systems