Share this item with your network:
Managing and protecting all enterprise data

DrHitch - Fotolia
It's time to rethink the software-defined storage market
We've become too hung up on the software part of software-defined storage architecture at the expense of what matters most, the benefits of the technology.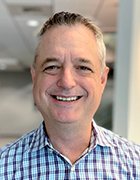 By
Few storage terms have been hyped as much in recent years as software-defined storage. It seems that every new storage player has an SDS-based offering in some shape or form. The question remains though, despite the hype and the abundance of offerings, why hasn't SDS technology taken over the data center?
It isn't due to a lack of advantages. To better understand the software-defined storage market, Enterprise Strategy Group (ESG) conducted a research study of more than 300 IT professionals responsible for evaluating, purchasing and managing data storage technology. Respondents had to be using, evaluating or at least be interested in SDS as a long-term strategy. This survey provided insight into what's driving IT to the technology, as well as benefits achieved by those who had deployed it, including the following:
reducing storage operational expenses;
simplifying or expediting new storage deployments; and
simplifying storage management.
These are only the top three of a longer list. It appears the software-defined storage market is delivering value to its users, so why hasn't adoption taken off? While on-premises SDS deployments continue to grow, they haven't grown as much as alternatives that take advantage of software-defined storage technology -- most notably, public cloud services and hyper-converged infrastructure (HCI). One issue could be that the do-it-yourself SDS deployment model hasn't been widely accepted.
The do-it-yourself fallacy
Freedom to choose hardware ends up increasing the storage management cost burden.
When vendors introduced SDS technology, the storyline was often about SDS using commodity -- or server -- hardware to reduce hardware lock-in. The net result touted was a lower capital cost of infrastructure. While this has happened -- the fourth SDS benefit identified in ESG's study is reduced capital cost of storage -- the ability to use commodity hardware hasn't been enough to sway typical storage buyers. In other words, hardware abstraction alone isn't driving SDS adoption.
For one thing, freedom to choose hardware ends up increasing the storage management cost burden. You can use any hardware you want, but which will meet your specific performance and resiliency needs? What components are supported? What drivers are supported? Do different SSDs or HDDs matter? What about different generations? When given the ultimate choice in hardware selection, the responsibility of integrating and validating the hardware configuration falls to IT.
While some relish this opportunity, these do-it-yourselfers are in the minority. Most still want to procure SDS technology already installed on the hardware, according to ESG's research. As the demands on IT increase, the trend has been to decrease IT administrators' responsibilities, not increase it.
These concerns have led many, if not all, software-defined storage market vendors to offer either hardware reference configurations or appliance versions to reduce complexity. But these efforts have only confused the point of what SDS is. If SDS technology comes with hardware, how do these approaches differ from traditional storage arrays? And why should I buy them?
Will the real SDS stand up?
Maybe another way to say it is, if SDS comes with hardware, is the software-defined storage market dead? No, quite the contrary, but we need to rethink SDS. Delivering storage intelligence as software and claiming hardware abstraction isn't enough. The complexities of these products can often outweigh the benefit of hardware choice. Transformational SDS delivers more capabilities and benefits than traditional storage systems, even when it's deployed with hardware.
Regardless of whether a product uses the SDS terminology, the following list presents some capabilities of next-generation products that capitalize on SDS technology:
Data access persists as the hardware evolves. The real abstraction benefit the software-defined storage market offers isn't the ability to select hardware for deployment. It's the ease with which you can change hardware when workload demands change. When new technology or an upgrade comes out, or you need more performance or capacity, if you have to do a data migration, that's a nonstarter. Storage products that maximize the benefits of SDS enable the hardware to evolve to the needs of the data.
Data can span multiple infrastructure types. This is similar to the first benefit, but you also should be able to use SDS-enabled technology for whatever infrastructure and workload you want. You can consolidate data on fast SSDs, higher-capacity hard drives and even the public cloud, while having the intelligence to automatically allocate the right infrastructure to the right workload, with any of it changing on the fly, nondisruptively.
The data center footprint is reduced. Extending the idea of infrastructure choice is the ability to use the internal SSDs in the application server, in other words, an HCI-like deployment. This reduces the on-premises infrastructure footprint, eliminating substantial capital and operational costs.
The software-defined storage market is already transforming data centers, but often not as the do-it-yourself science projects you might expect. The next-generation products applying SDS architecture to the fullest extent deliver the benefits listed above to storage decision-makers in easily consumable packages. These may come as software, an appliance, HCI or possibly all three. The SDS story has become too hung up on the software. What really matters is the resulting benefits the technology provides to IT and to the business.
Dig Deeper on Hyper-Converged Infrastructure Systems