Share this item with your network:
Managing and protecting all enterprise data

alphaspirit - Fotolia
Navigate today's hyper-converged market
The hyper-converged market is rife with products from competing vendors, making choosing a hyper-converged system a difficult proposition.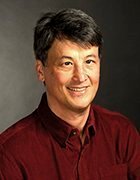 By
Hyper-converged infrastructure has burst onto the scene in recent years. It is now getting to the point where the list of vendors that do not have HCI offerings is shorter than the list of those that do. Larger companies such as Dell, EMC, HP and VMware have joined HCI pioneers such as Nutanix, Scale Computing and SimpliVity in the crowded hyper-converged market.
A number of additional companies that previously focused on dedicated scale-out storage products have also joined in -- DataCore, Gridstore, Maxta, Nimboxx and Pivot3, to name a few. This proliferation of competitors has made it difficult to select the right hyper-converged product for your environment.
As the hyper-converged market matures, each vendor will attempt to create new product attributes to differentiate themselves. This is natural in a maturing market and forces IT teams to prioritize the most important features for their organization's needs. Any product you choose should first meet a set of essential requirements. After verifying those are met, dig deeper to ensure a more robust and cost-effective system.
The essentials
Modular scalability: Upgrades and expansions must execute in hours, not days, weeks or months. Modular scalability saves businesses time and money and removes financial risk associated with large capital purchases. The system must be flexible enough to optimize capacity and performance in the CPU, memory and storage dimensions. For example, a VDI system requires a different infrastructure optimization than a big data platform.
Performance that scales linearly: Performance sizing must not be a mystery. Predictable performance gains must come concurrent with adding capacity.
As the hyper-converged market matures, each vendor will attempt to create new product attributes to differentiate themselves.
Virtual machine (VM)-centric ease of use: A hyper-converged product that provides a VM-centric management approach should approach self-service ease of use.
Seamless upgrades and technology refreshes: Ensure that the hyper-converged platform allows for upgrades and technology refreshes that are seamless, with no downtime.
Single point of support: A hyper-converged system provider should be able to offer a single support experience and be knowledgeable regarding both the hyper-converged hardware and the end-to-end virtualization software infrastructure that is delivered with the product.
Additional considerations
These features may not be necessary for every organization, but are important to consider if they are beneficial for your organization's needs. The following are not intended to be exhaustive but should give a sense of areas to explore before making purchase decisions.
Support for heterogeneous virtualized environments: There are many virtualized environments that support products in the hyper-converged market. Some vendors focus on one hypervisor; others support multiple. Prioritize how important it is to support VMware, Microsoft and KVM environments. Additionally, evaluate whether hypervisors can coexist or easily migrate from one to another.
All-inclusive hypervisor support: Some vendors are embracing an open-source version of KVM in order to integrate a full end-to-end approach and eliminate the purchase of additional hypervisor technology. Evaluate the cost savings of this approach and whether particular application workloads are appropriate for KVM.
Storage capacity efficiency and reliability: Evaluate the efficiency of the underlying storage service. Does the software rely on a RAID controller for hardware reliability? How efficiently does the storage software convert raw capacity to useable capacity and at what reliability level? Erasure coding brings gains in capacity efficiency but will performance keep up with the simpler replication-based scheme?
Several vendors in the hyper-converged market provide advanced data services such as deduplication, replication, integrated backup and QoS functionality.
Advanced data services: Several vendors in the hyper-converged market provide advanced data services such as deduplication, replication, integrated backup and quality-of-service functionality. Evaluate the capabilities and cost of these integrated features against alternative approaches provided by other software providers.
Hyper-converged overhead tax: Evaluate whether overhead consumed by additional features (such as the data services outlined above) is worth the cost of additional compute resources. Infrastructure software (VMware and vSphere, for example) is often licensed on a per-CPU basis. Evaluate whether those costs would be significantly higher considering the overhead taxes of particular hyper-converged products.
Shared storage performance and data locality approach: Evaluate how the performance of shared storage changes as VMs move across the cluster. Some hyper-converged approaches take a significant performance hit if VM data is located on certain nodes. Other hyper-converged approaches keep performance consistent across all nodes, but might not optimize performance when data is local to a particular VM.
A maturing market
As the market continues to mature, it will become easier to evaluate the cost/benefit of different hyper-converged features. For now, when evaluating products in the hyper-converged market, determine the functionality you need and then evaluate the overall TCO of the product. The cost of some features may make the initial price of the hyper-converged infrastructure seem high, but that cost may be offset by not having to purchase other additional software. Conversely, these same extra features may increase the hyper-converged overhead such that it drives up CPU costs.
Dig Deeper on Hyper-Converged Vendors and Products